Congrats to coconut and his slammed, bagged out, Brembo swapped, 5-speed swapped 8Gb Galant!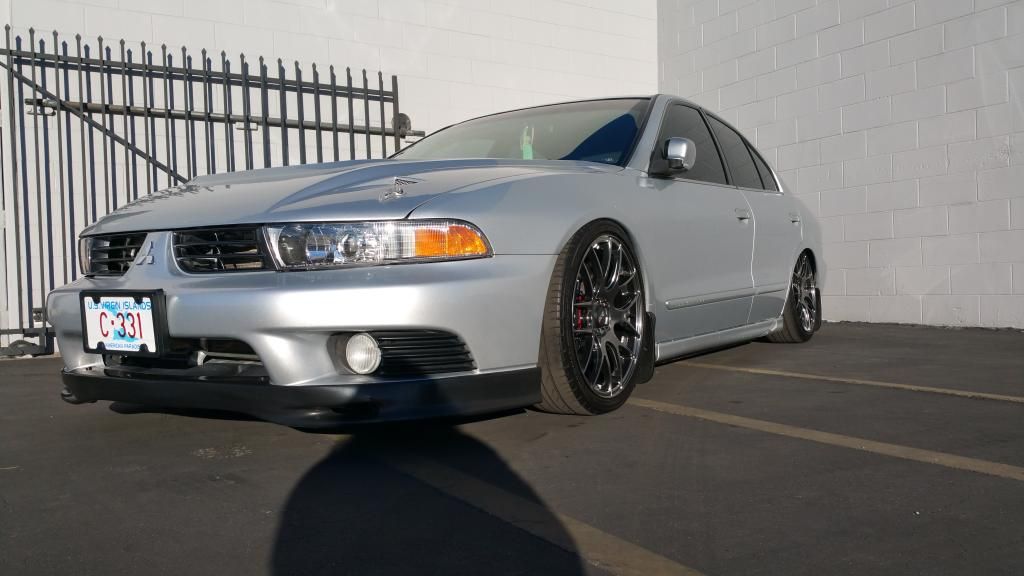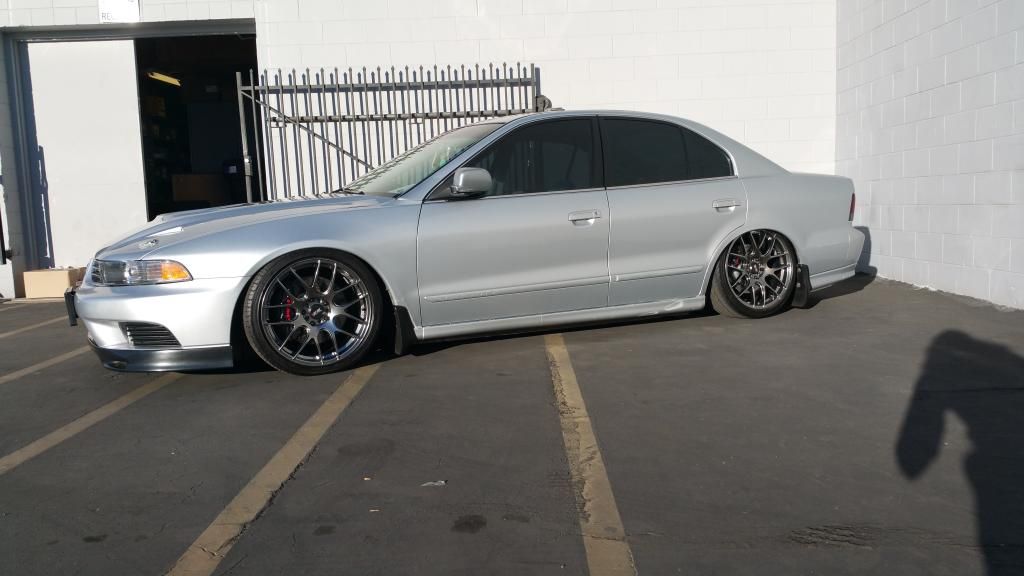 Originally Posted by
coconut
I want to start by saying that I'm honored to be cotm. Thanks to everyone that voted for me. I'm not very good with words and not mention I usually don't win things like this.
Let me say thanks to Underated for turning me Tgc. If it wasn't for him I would have already sold my G. That's how we met off Craig list. He called me one day wanting to buy my hood off my car and that's when I realized how much potential these cars have, had no idea what could be done to these galants after joining this forum. Because of Brandon (sorry if I spelled your name wrong) and Tgc my car would not be where it's at today..
I am the proud and original owner of my 2002 4cyl galant. She was supposed to be for the wife after we traded in her 98 eclipse for it due to the family getting bigger. After getting the G the was not to pleased with her so I took over telling everyone she will stay stock. Behold 6 month later she had rims,tinted windows and dropped with a stereo system not knowing what the future was looking like. Couple years later I added a body kit which if I would have known better I wouldn't have lol but it was the thing to do at that time. Live and learn.. But now look at her better than ever.
Mods (nothing to exciting)
Custom air ride, universal air bags, 2 viar 480 compressor, 4 parker valves. Prothane suspension bushings.
Engine: v6 throttle ,aem cold air intake, headers,
5 speed swap. Best mod ever..
Evo brembo brakes and Rear disc conversion.
Trs hid conversion
Front mugen lip and m3 trunk lip (not on yet until she gets new paint).
My favorite galant moment is when I went to Mod for the first time and met up with some of the members from Tgc and not knowing also she made it the magazine Import tuners. I was amazed.
My future plans are still being tossed in the air..

Thanks again to everyone for the help and answers to all the questions I've had
And Thank you Tgc..