Congratulations to gtx and his immaculate 6G75-swapped silver 8G GTZ!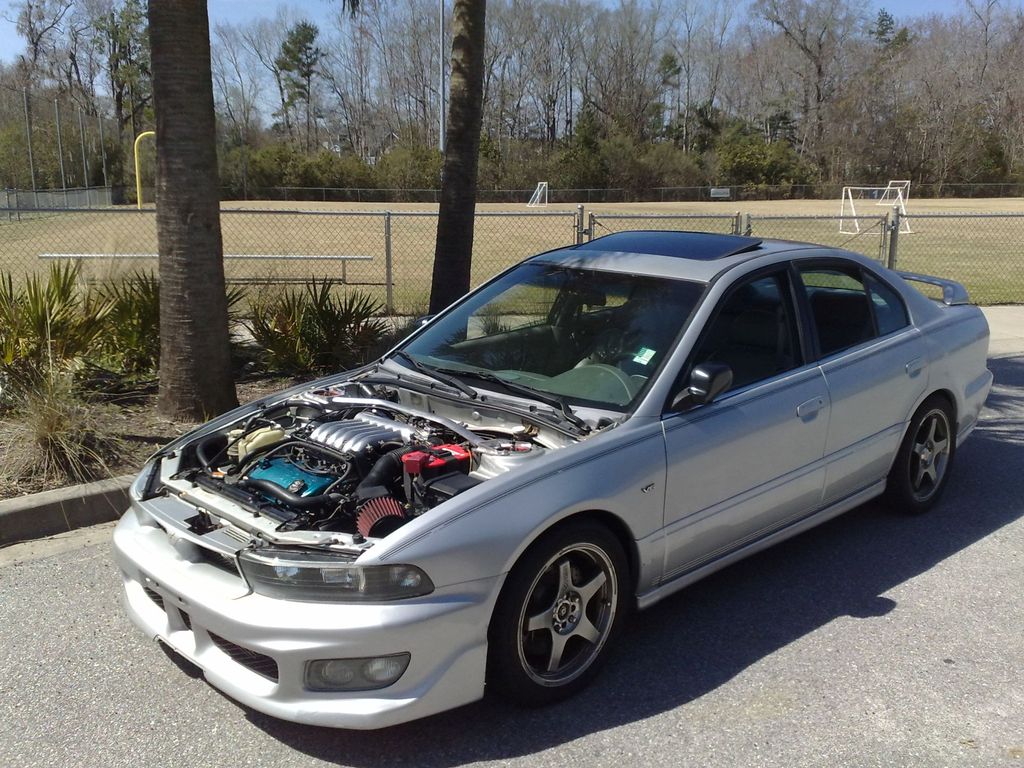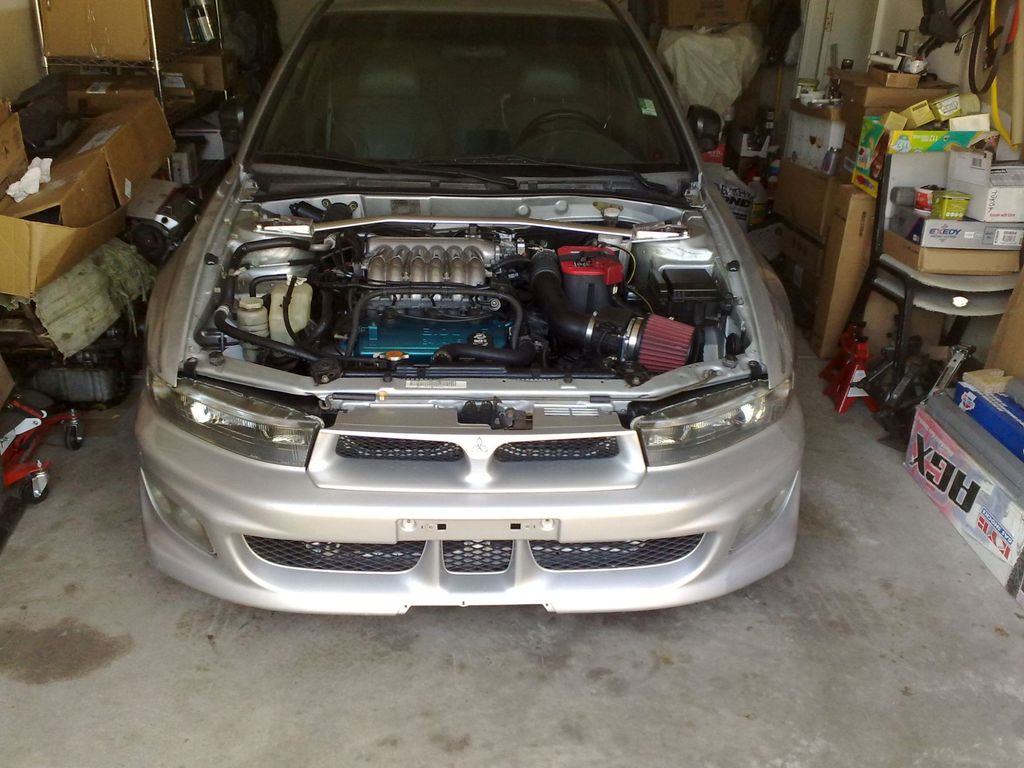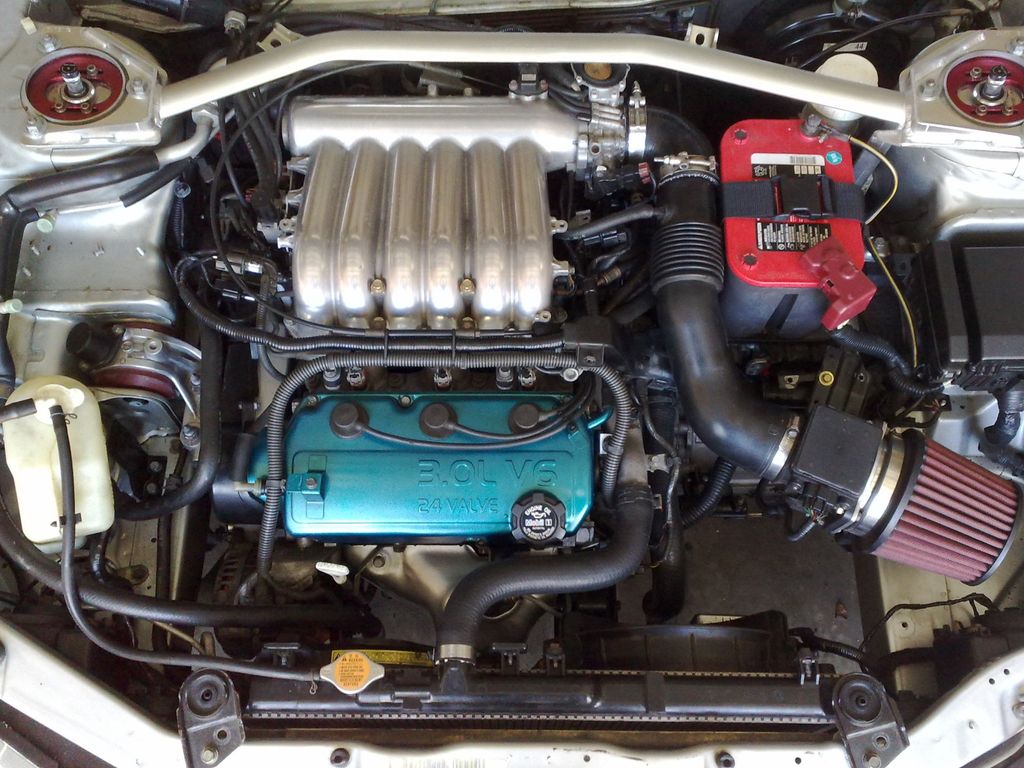 Originally Posted by
gtx
It really means a lot to me to win COTM, so thank you guys! I do have a beyond normal relationship with my Galant, but there are just so many nice builds out there that I find more worthy.

The story behind my Galant(s) is quite long, but I'll try to keep it short and sweet.

It all started in 2004 when I was looking for a replacement car after an accident. I knew I wanted a Japanese car for the quality, but found their designs all blend. Than I recalled someone having a black Mitsubishi in town back home, that I actually liked. It was a 7g. Now I was looking for a Galant. I looked up the support community for the car, and found TGC. I came across a picture of a silver, modded GTZ and I was hooked, I wanted one. Probably not even a week later I picked up my first Galant, a 2001 Kalapana Black GTZ, fresh off a lease.

The modding started slowly. I remember freaking out my wife, when she found the headlights in the oven one day. (Gotta have clear corners.) I still recall the first time I drove the car lowered (AGX & Tein), and the smile it put on my face. Didn't last too long before I got into JDM (Danj's Galant was a huge inspiration), and soon I was folding up bumpers and putting them into suitcases on my trips to Europe. (VRG front, VR4 rear etc.) Than it got a little bit more serious when my first AT blew up: converted to 5sp. Than that blew up. This time it got sent to Sheptrans for a rebuild with an LSD to top it off. At that point I figured I'm pretty invested in the platform, so I might as well get more power out of it: started to collect turbo parts. But than the 6g74 swap started to become popular and well documented, and I knew that the 75 will be next. Soon I was driving into the middle of nowhere in Georgia to pick up a low mileage 6g75. I tore it down and started the rebuild.

Than life got interesting. Both me and my wife lost our jobs, and the car was the least of my worries. Took a couple years off, and even after I got a decent job, I just worked too much to even think about modding. The G became a daily workhorse, till one day the unimaginable happened: I got rear-ended and the car got totaled. Felt like I'm coming to crossroads, as I was afraid I wouldn't have the time or space to work on a car anyways. I was ready to move on, but just nothing felt like it. After months of looking I ended up buying a 2002 Titanium Pearl GTZ. The car was in rough shape but the metal was great, no rust. I bought the 2001 back from insurance, so I swapped over the suspension and the complete interior, and tried to enjoy it a little while as it was. But than I got hit again and the car was yet again totaled. I was really upset, but it made me very determined. I knew I want an other one,.

Found my 3rd GTZ, a 2003 Sterling Silver Metallic in Orlando, so told my family: tomorrow we are going on a roadtrip! Brought it home the next day, and I'm just loving it. It's an ongoing project, but the main objective has not changed. Parts are just waiting to be installed & I'm at the point where I finally have the space to start working on that 75 again, so there's more to come.

The highlights as of now:

2003 GTZ – A68 Sterling Silver Metallic

Current Engine: 6g72
Custom Intake w AEM filter
6g74 Throttle Body
6g74 Intake Manifold, ported & polished
Prothane sides + Deyeme fr/rr mounts
Optima Redtop

Transmission:
5sp manual swap, Sheptrans Street/Strip build
Wavetrac LSD
Fidanza flywheel
Exedy Stage 1 clutch
ARP bolts
Agency Power clutch line

Suspension:
Megan Coilovers with Tanabe Pro210 springs
Carbing Strut Bar
Addco swaybar
Custom spherical fr+rr endlinks

Wheels & Brakes:
17" Enkei EVO V wrapped in Falken FK453's
Baer Big Brake Kit

Exterior:
JDM Kouki Vr4 front, grill, sideskirts. cleared heads, tails, folding mirrors

Interior:
2001 GTZ cluster swap
Defi/GReddy gauges, AEM wideband
EVO VIII Momo steering wheel
Skunk shift knob, Megan short shifter, ES bushings
EVO VIII shifter bezel, Sparco boot
EVO VIII Optional Aluminum Pedal Set
3G Eclipse handbrake & door handles

This would be a good time to credit to some people:
First of to all of you who started / keep The Galant Center running: I learned just about everything through the forums, and while there's only a handful of people who I met in real life, it's like coming home when you log in.
The list of cars that inspired me one way or another over the years is endless: Cali, Wegasmatt, Mrod, Stewi, Goosey. Spdrcer, 4g63lover, 4GRim, Seth just to name a few.

Thank You Guys!